Undated Planners
Creating rituals for self-discovery, self-improvement, and self-reflection.
Trackers
Designed with two trackers — one for your mood
and an empty one of your choice — so that you
can keep track of the things that matter the most.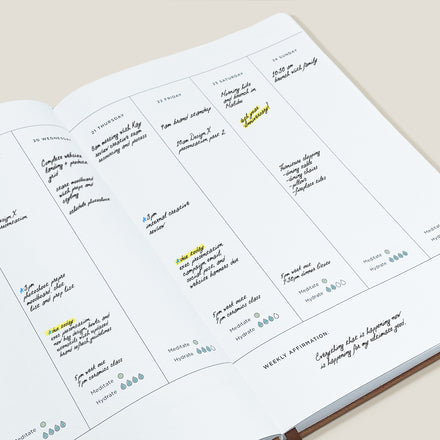 Weekly plan
Organize your schedule while learning
to make meditation, hydration, and
self-affirmation part of your everyday life.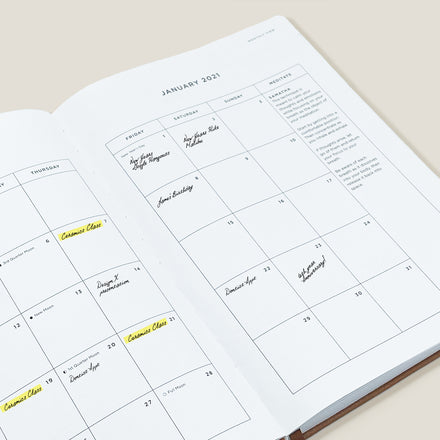 Monthly view
A calendar-view of your entire month with monthly meditation techniques to help increase focus, reduce stress, and guide
you to mindfulness.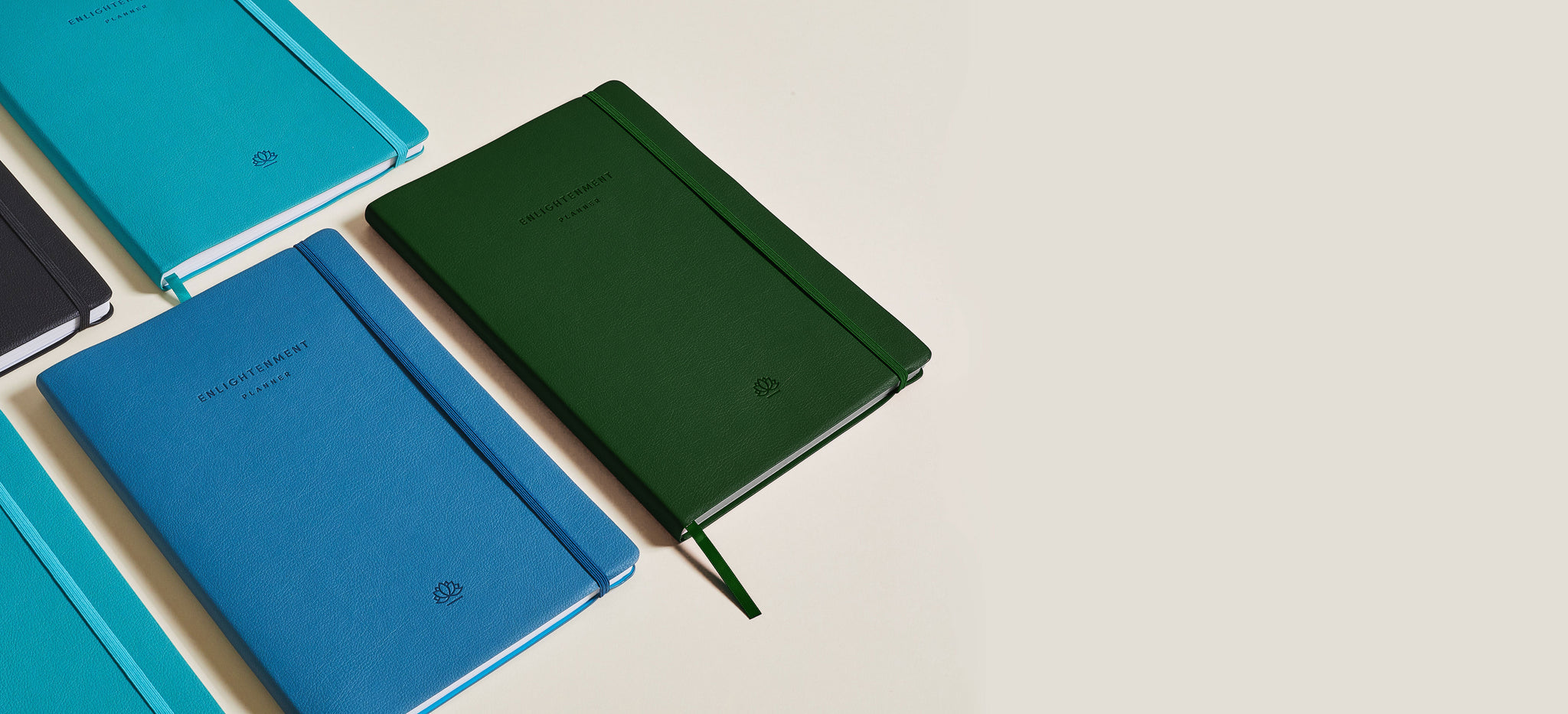 Designed for you
Tools and resources you need to organize and track your goals, reflect on your thoughts, and make the most of each day — all while guiding you through the principles of meditation and self-love.
"Enlightenment Planner is, by far, my favorite planner in tracking my thoughts and task. It's sleek, simple, and a good notebook size. The pages are thick enough for highlights and ink not to bleed through!"
– Helen Do, Marketing & Graphics Manager
"The Enlightenment Planner is a great tool for people looking to bring more mindfulness into their lives. While supporting your organizational skills, it is also full of bite sized reminders of what matters most."
– Marysia
"The design is serene; I feel relaxed working in the pages of this planner. My favorite part is the guided pages at the beginning and end of each month because they really give a concept of where you are in the process of meeting your goals."
– Garrett
"This journal is beautiful, simple and well thought out. I love that it is undated and you can start using whenever you're ready. One of my favorite features is the mood tracker for everyday of the month."
- Shannon
"Practicing mindfulness has become a big focus for me recently, and this planner has really helped me start to integrate that into in my daily life. Writing in my journal helps ground me, organize my thoughts, and reminds me to check in with all the goals that I've set for myself."
- Jeffrey
"I absolutely love this planner! It is so creative and unique. There is a lot of space to fill in your schedule, reminders, etc. I particularly appreciate the in between pages that allow me to practice mindfulness on a daily basis. The meditation and hydration reminders are a nice touch."
- Christina