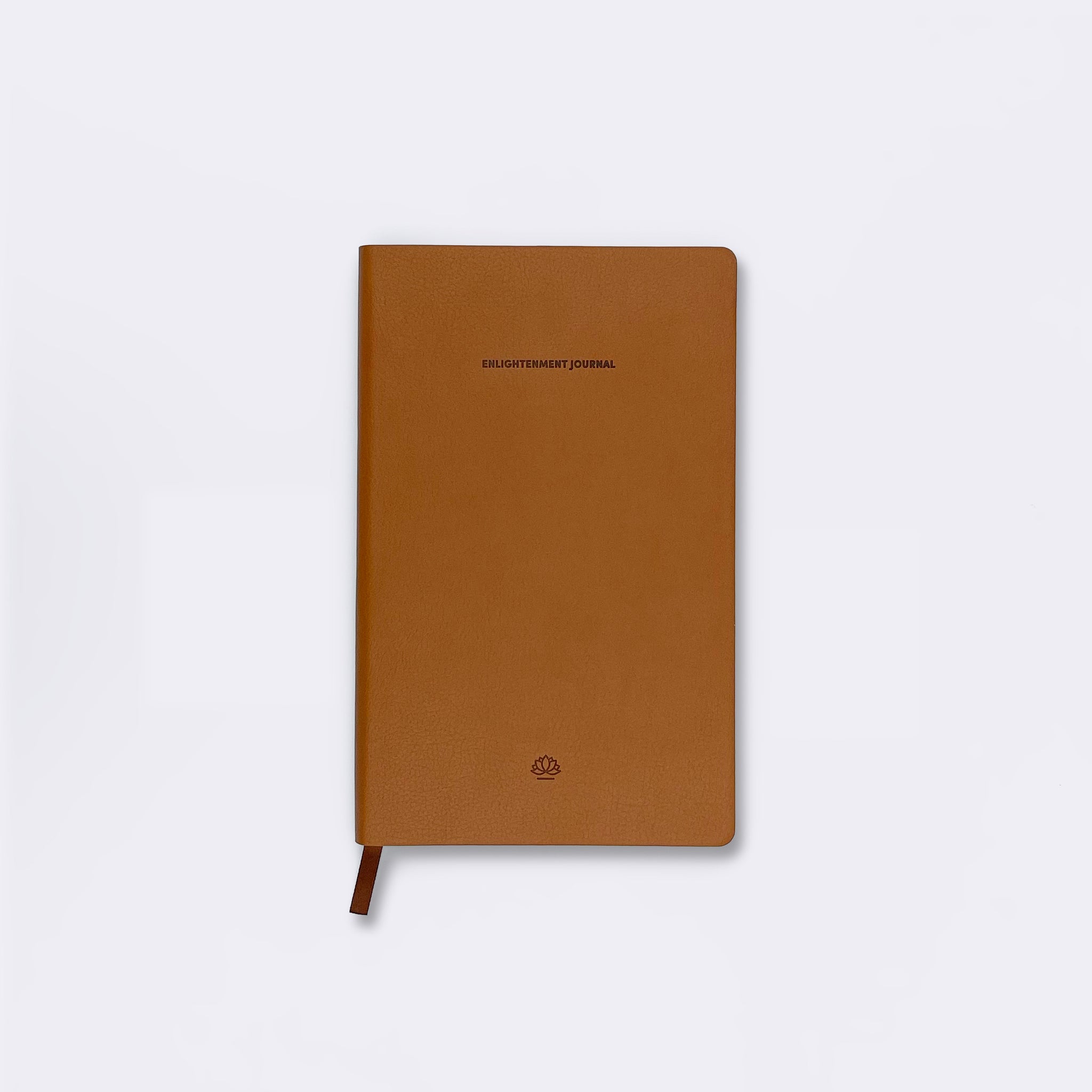 Enlightenment Journal, Hazelnut
Enlightenment Journal is designed to help you practice self-reflection, gratitude, and mindfulness with questions on every 10 pages. Use it to journal your thoughts, sketch new ideas, and keep your goals on track. Inside, you'll find thought-provoking questions meant to help you identify the things in life you're most grateful for. It's a simple way to fit better mindfulness into your routine and find inspiration in each day. Available lined or blank and in five eye-catching colors — Evergreen, Hazelnut, Turquoise, Navy, and Black.
150 pages
Paper quality: 100 gsm
Dimensions: 6" x 8"
Lined or blank pages
Available in 5 colors
Beautiful vegan leather cover that's smooth to the touch
Interior
A journal with blank pages and questions on every 10 pages designed to help you practice mindfullness, write down your thoughts, and navigate to a better version of yourself.
"Writing is a powerful outlet to gather my thoughts and learn about myself, be grateful for my wins and let go of any negative energy. I love the prompts throughout the journal as it allows me to shift my mental state."
Jeniffer Hsu, Design Director
Additional Features
6" by 8", 150 pages with 100 gsm paper quality
Lined or blank
Available in 5 colors
Beautiful vegan leather that's smooth to the touch